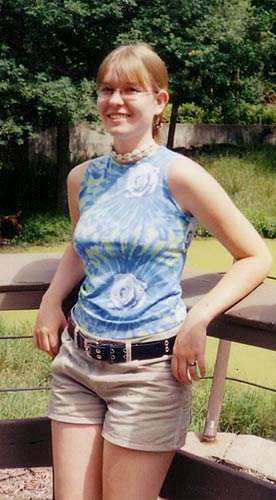 | a little bit about me |

Name: Mariah

Online Nicknames: manateejaq

Location: Minneapolis, MN (hmm... lots of m's)

Favorite Pony: tie between Cherries Jubilee & Firefly :) (first ponies)

Homepage: Sea Pony Cove http://www.angelfire.com/art/peachyfairymoose/MLP.html

Email: manateejaq@hotmail.com

Ebay/Yahoo names:ebay: manateejaq

IM nicknames: (msn) manateejaq@hotmail.com

Favorite Places to go on the Web: the mlptp! :)

Short Bio if you like: Besides living life with a mlp obsession I also enjoy reading fantasy/sci fi, drawing, going out with friends, spending lots of time with my boyfriend Nick, and working on my webpage. I am a college studend and attend the University of Minnesota. I'm a big science and band nerd. :) My major is biology but most of my time right now is devoted to marching band.